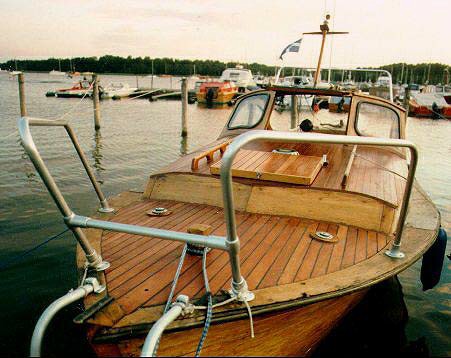 Here is my 3rd boat. It was build in SW-Finland in Vestanfjärd in 1951.
It is made of pine and oak. I have made some new extras which you may see
as very ugly and unsuitable, but everything was only for safety.
This is a very common finnish fishing-type middle-engine boat
and is quite safe at sea.
The motor (third in this boat) is finnish WICKSTRÖM W-3 petrol engine. What an odor!!
I still have one liter of petroleum in my garace and when I feel (boat)homesick
I open the corck and let the odor fill the air. And when I add some tar-odor,
the feeling is really perfect!
Unfortunately I didn't have enough time (or was I just lazy) and I sold it few years ago.
In Finland where the sea freezees all small boats (exept some made of steel)
must lift up and store very well that winter doesn't make any harm to them.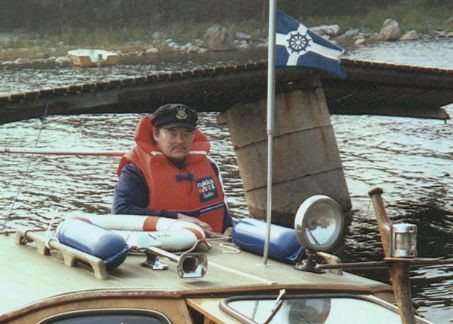 Here I have just been driving through the pier
and you can see how does it look like after that.

Just kidding.
This was before I made those modern things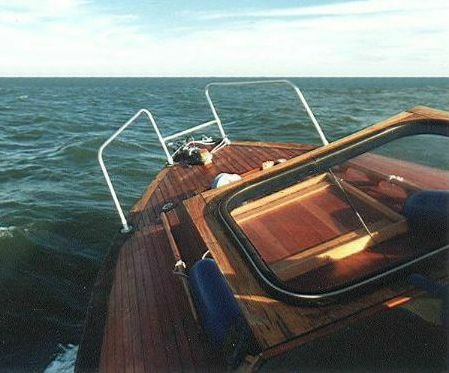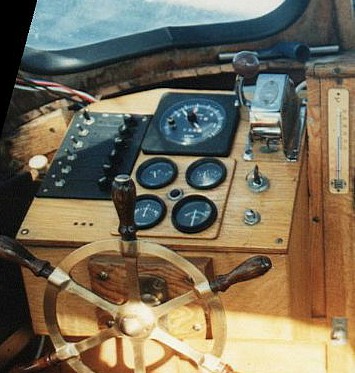 Here I have made a new steering-desk
Not very finished yet but was functioning.
Did I ever finnish it? Well...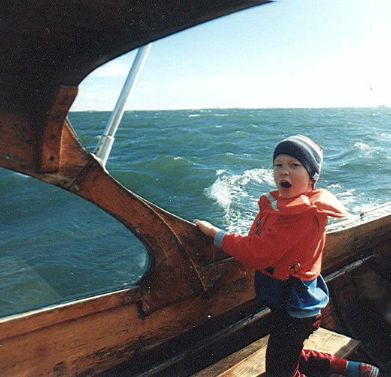 Wind speed was terrible. At least 16 meters / second : )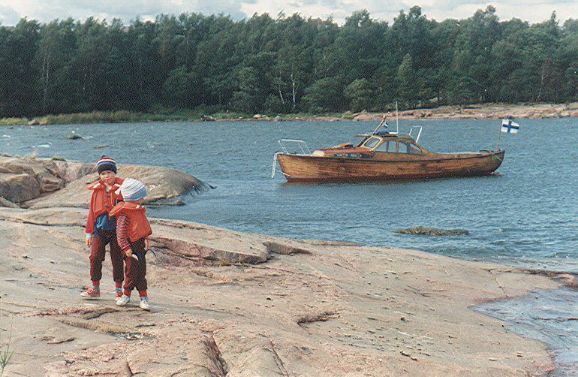 Here we have landed to an island
where russian seamen in the 19th century
did land and made many astonishing
cave paintings to the surface of these cliffs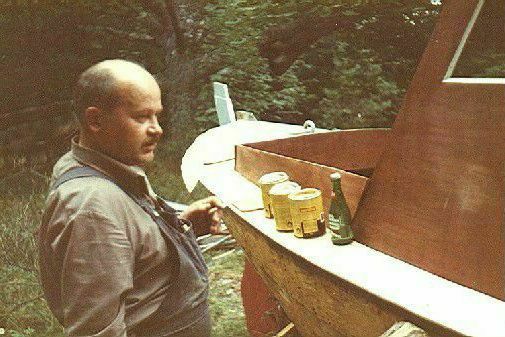 This was in the year 1970 when me and my dad furnished an old
lifeboat from the 1940´s. It was open type so we builded a cabin.
We had not time to drive enough so we sold it after 2 years.

Back to my START-page